WOMENS SELF DEFENCE CLASSES
Frome, Somerset - New Forest, Hampshire
Modern Warrior training is proud to be working with Knightstone Communities and Sport England to run self defence classes for women. These classes are financially supported by Knightstone Housing and so are very cheep, only £3 per class.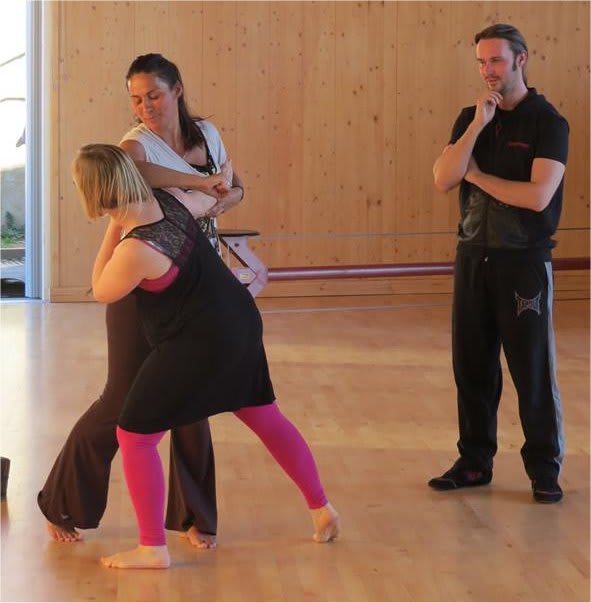 About The classes
Classes are Monday evening from 18:00 to 19:00 based in Frome - Somerset.
YOU CAN JOIN AT ANY TIME! The teaching content is focused on adult self defence training with a special emphersis of the common dangers, threats and attacks faced by women.
What Do The Classes Cost?
Because the classes are financially supported by Knightstone Housing, they want to make the affordable to anyone. Each lesson we ask for a donation of only £3! via PayPal subscription.
Do I have To Be Fit To Join?
No. We hope to have you fitter through the training. If you have a special condition then seek advice from you doctor before taking part. I also ask you tell me of any injuries you may of had that can effect you movement in the class.
Can I join Straight Away?
Yes you can. You can drop in and out of the sessions as your schedule allows. It is not compulsory to commit to a monthly plan or a term. Each session has its own rewards. But of course regular training reaps greater benefits.
How Do I Join?
Simply Contact us and express your interest, ask questions, tell us about yourself. We will look forward to meeting you.