KIDS SELF DEFENCE MARTIAL ART CLASSES
Frome, Somerset - New Forest, Hampshire
These classes are for the ages 9 - 15/16 years. The ages are used as a guildeline and acceptance into the class is based on our discretion of a students conduct in a class. Children are taught a wider syllabus appropriate to their level opening to the 1st 3 intentions. As a student progresses they are awarded belts as they gain in proficient skill for that level. This is done by a student going through their grading during a class and working with other students with a more serious intensity.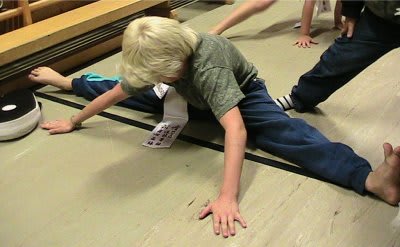 Teaching Focus
The classes are taught in a upbeat manner with the etiquette of the training held. Some games are used in the warm-up to teach and motivate the students. Students will practice with each other physically to practice technique and develop cooperation and communication skills. They will use training pads and be taught to hold them safely for purposes of striking techniques. The students are not taught to hit each other and any techniques practiced on each other are done so under strict rules of conduct supervision to ensure safety. They are taught more being safe strategies and danger awareness situations. We will create role play scenarios to act them out. Students will also start adrenalised training. The responses are based on the first 3 intentions. The focus here is to improve self confidence and concentration.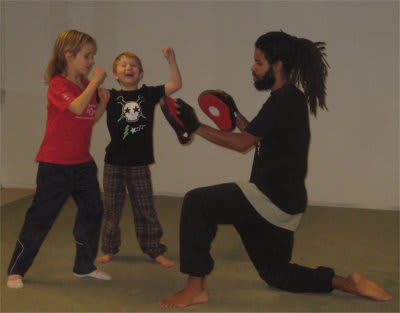 Benefits of Training
The extra fitness helps their bodies grow stronger giving them an edge in all physical activities
Teaching them how to work physically with other children
Gain self confidence as they overcome the challenges of training
Give them skills to defend themselves from aggression and attack
Preparation to help them deal with unforeseen frightening situations
Class Locations
Modern Warrior Training currently have Kids Self defence classes in the following locations. Click the links for more information.
Joining A Class
If you want a trial class then please Contact us. We would like to hear about the age, experience of your child and book a session for them to try.